Welcome to J and J Asbestos Abatement Corp., your go-to 24/7 hazard removal company and handyman service provider in Brooklyn, NY since 1988. As a BBB-accredited and OSHA-certified business, we pride ourselves on delivering top-notch home maintenance and repair solutions to all of our customers. However, our expertise extends far beyond just these areas, as we're also equipped to handle a wide range of services, including plumbing, minor roof repairs, flooring, cabinets, cabinet repainting, kitchen remodeling, bathroom remodeling, drywall, demolition, and much more. With our expertise, you can truly trust us to make your house feel like home again!
Our primary services that we offer to our customers include:
---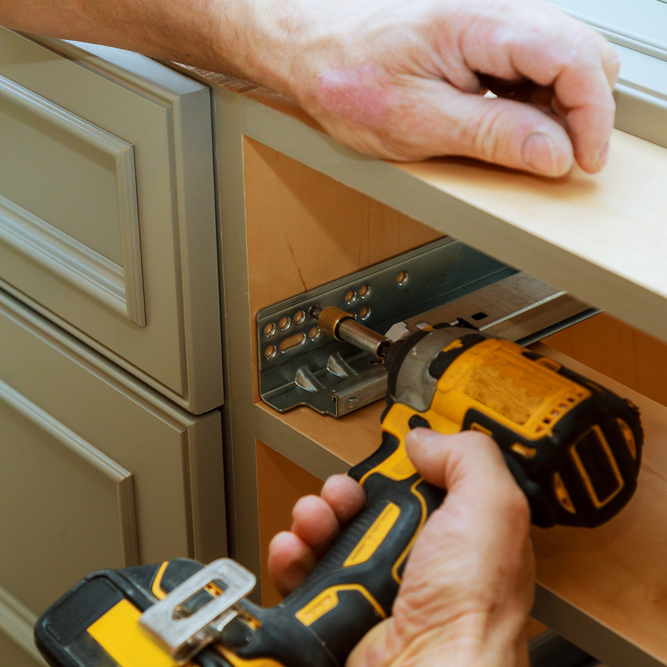 Carpentry Services
When it comes to carpentry, our skilled team has the experience and craftsmanship to create stunning pieces that enhance the aesthetic appeal of your home. So whether you need custom-built furniture, intricate woodwork, or structural repairs, we have you covered. Like our mold removal services, our carpentry services are tailored to meet your unique needs, ensuring exceptional quality and satisfaction.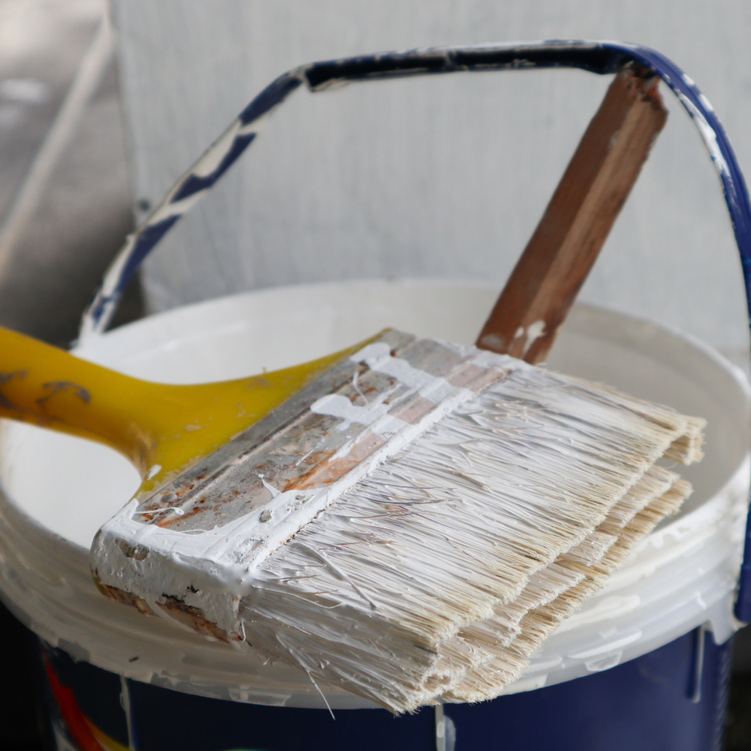 Painting Services
A fresh coat of paint can transform any space, giving it a new lease on life. And our painting experts are well-versed in the latest techniques and using high-quality products to achieve flawless results. From interior and exterior painting to custom color-matching and specialty finishes, we strive to deliver exceptional painting services that breathe new life into your home.
Other Home Maintenance Services
In terms of other services that we offer, we can also further assist you with:
Plumbing Services: Leaky pipes? Clogged drains? Don't let these plumbing issues disrupt your daily routine. Our team of licensed plumbers can tackle all types of plumbing repairs and installations efficiently and effectively. Whether it's a simple faucet replacement or a complete plumbing overhaul, we promise prompt and reliable service that exceeds your expectations.
Minor Roof Repairs: As one of the most critical components of your home, a well-maintained roof is essential in protecting your family and belongings. Our experts specialize in minor roof repairs such as fixing leaks, replacing damaged shingles, and addressing ventilation issues. Trust us to safeguard your home from the elements and ensure the long-lasting integrity of your roof.
Flooring Services: From hardwood to laminate and everything in between, our flooring services add beauty, durability, and value to your home. Whether you want a new floor installation or need to repair damaged flooring, our skilled professionals have the expertise to deliver outstanding results. We help you choose the perfect flooring option and complete the installation seamlessly.
Cabinets and Cabinet Repainting: If your cabinets are outdated or worn out, we can rejuvenate them with our cabinet repainting services. We use only the finest materials and techniques to transform your cabinets into stylish and contemporary pieces that breathe new life into your kitchen or bathroom. Our expertise also extends to cabinet installations and repairs, ensuring functional and visually appealing storage solutions.
Kitchen and Bathroom Remodeling: Revitalize your kitchen and bathroom with our expert remodeling services. From simple upgrades to complete transformations, we handle everything from design to implementation. Our team will work closely with you to understand your vision and execute it flawlessly, resulting in beautiful and functional spaces that meet your unique needs.
Drywall Services: If your walls have cracks, holes, or water damage, our drywall experts can restore them to their original glory. We excel in drywall installation, repairs, and finishing, ensuring seamless surfaces that provide a perfect canvas for your interior design. Whether it's a minor repair or an extensive renovation project, we prioritize attention to detail and strive for perfection in every job we undertake.
Demolition Services: From small-scale demolition projects to full-scale remodels, our team is equipped with the knowledge, skills, and equipment necessary to handle your demolition needs. With a focus on safety, efficiency, and precision, we ensure that the demolition process is carried out to your complete satisfaction, leaving you with a clean slate for your next project.
---
Reach Out to Us Today!
At J and J Asbestos Abatement Corp., we're dedicated to providing the highest quality 24/7 asbestos abatement and handyman services that exceed your expectations. With our attention to detail, commitment to exceptional craftsmanship, and focus on customer satisfaction, you can trust us to handle all your home maintenance and repair needs in Brooklyn, NY. So contact us today for a free consultation, and let us transform your house into the home of your dreams.
---